Quick Overview
Metal mechanical model;
DIY self-assembly kit;
Wind-up moving mechanism in model's base;
On/off lever;
Toolkit is not included.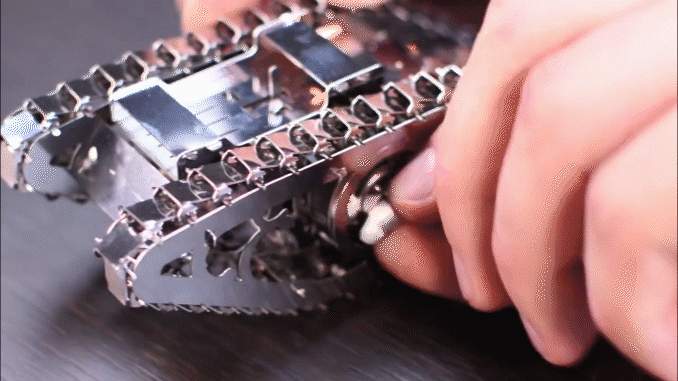 Amazing Optimised Assembly Marvel Tank
A model of the tank from the times of the First World War, made in a completely peaceful patterned style. Self-propelled machine that overcomes obstacles with its shiny tracks. Driven by a mechanical spring. Scale 1:56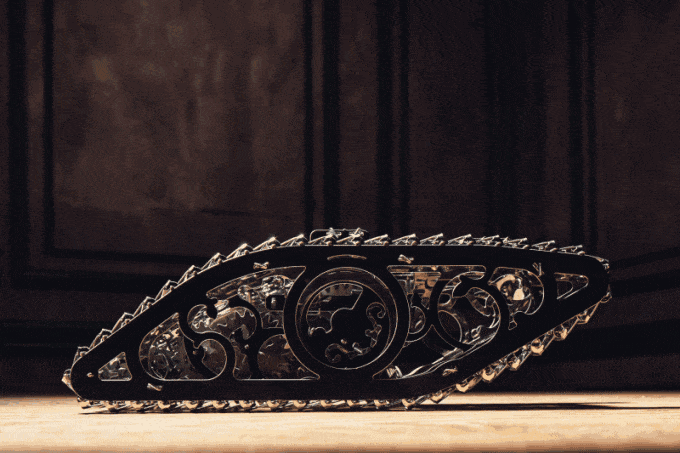 This metal model kit is inspired by First World War designs, but has been stylized in a more peaceful and elegant fashion. The self-propelling mechanism can overcome obstacles with its shiny tracks. The tank moves from a wind-up spring system.Build this beautiful combination of real-world history and steampunk beauty to decorate your home or workspace!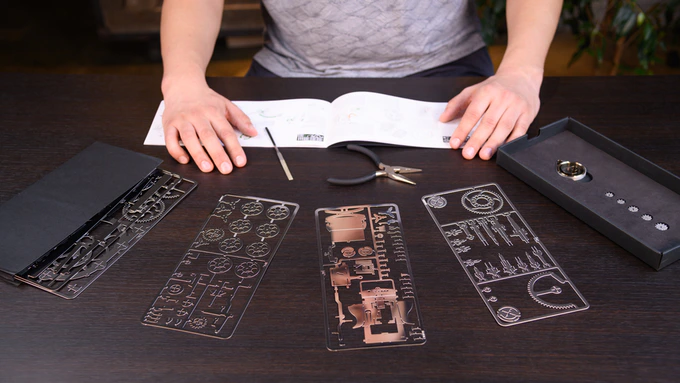 Specification:
Package Size: 255 x 125 x 23 mm
Model Size: 141 x 63 x 48 mm
Material: polished stainless steel
Number of Pieces: 140 pieces
Recommended Age: 14+
Language of Instruction: English, German, French, Spanish
Package Includes: 4 plates with parts, 9 additional gears

, spring, cloth for polishing, and instructions.
Tracking:
Each products comes with a shipping tracking number
View the bottom navigation enter into "Order Tracking" page
Check the status of your order for live updates
Shipping:
We process orders within 2 business days of ordering and shipped out the next day after the processing day. Please note that we don't ship on weekends.
About shippig time ,please see our International Shipping Policy for any queries relating to customs charges and imports.